August 16-18, 2019 in weird and wonderful Sudbury, Ontario
Up Here is an independent urban art & music festival founded in 2015.
Every summer, Up Here brings together dozens of muralists, musicians and installation artists to transform downtown Sudbury into an urban art gallery.
Up Here is a project of We Live Up Here, a volunteer-run non-profit organization founded in 2012 around the simple idea that art can bring people together and can playfully reshape our community.
Get the Up Here app.
Discover new artists, go on a self-guided mural tour, listen to the Up Here playlist and be the first to find out about all sorts of strange surprises.
ESG
Snotty Nose Rez Kids
Milk & Bone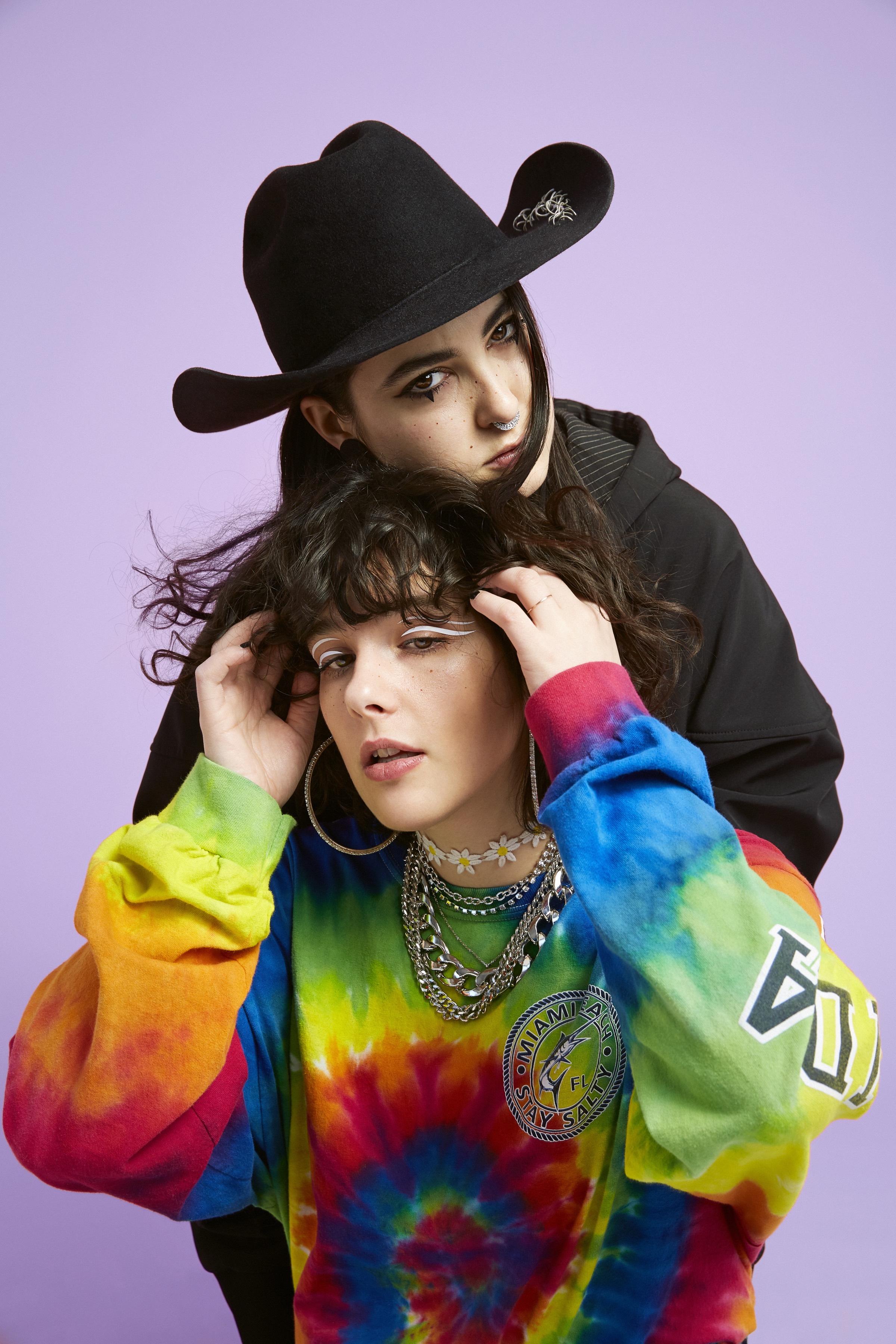 Hubert Lenoir
Reykjavíkurdætur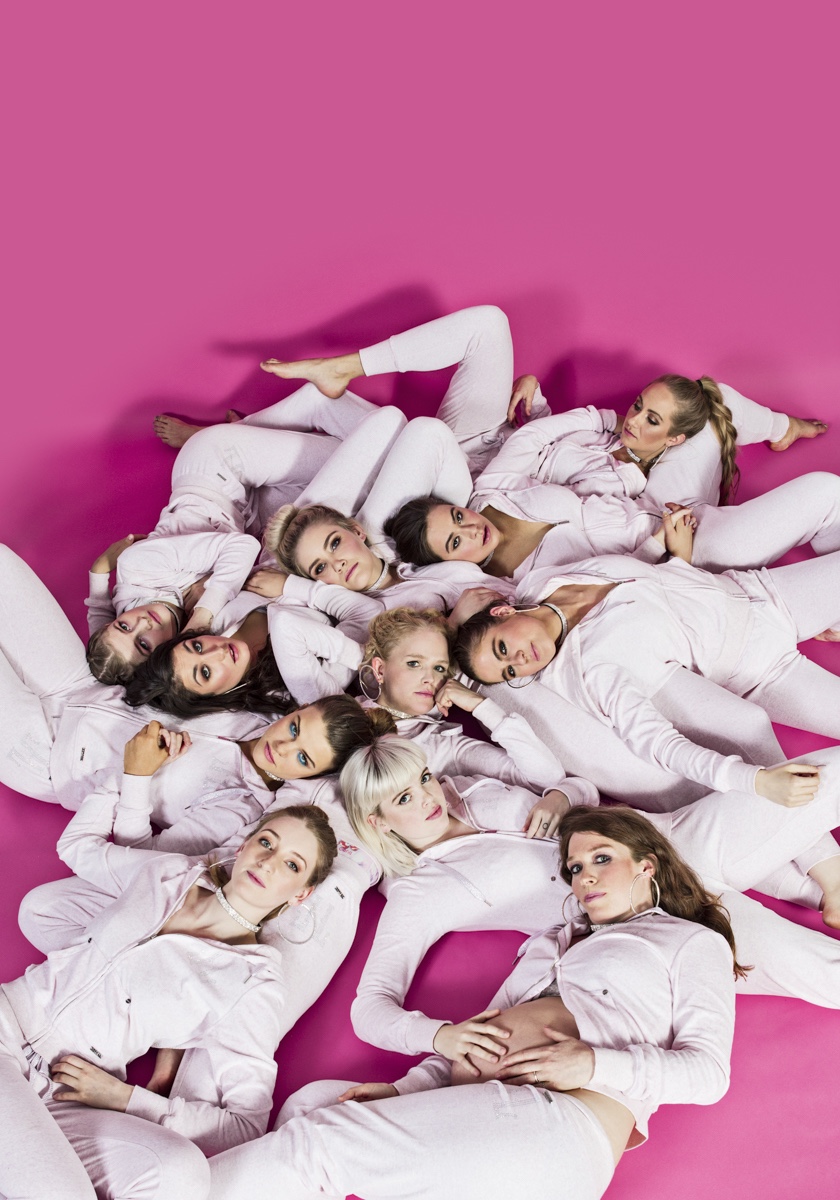 Yonatan Gat
Charlotte Cardin
This concert is presented by SiriusXM during Up Here and is not included with festival Passports.
SOLD OUT!
Ric Wilson
Cartel Madras
Pale Lips
Art d'Ecco
Naya Ali
Xarah Dion
Camilla Sparksss
Simply Saucer
Lydia Ainsworth
Steven Lambke
Police des moeurs
Andy California
Alexandria Maillot
Cindy Doire
The Monsieurs
FET.NAT
Ziibiwan
Nuage Flou
Nuisance
Greyson Gritt
Brooke Bruce
Kutch
Jennifer Holub
Piss Face
KWEST
One KWE
Kristina Rolander
(re)experience
Hamza Adenali and Anastasia Renaud
Get some swag.
T-shirts, crew necks, We Live Up Here books, and pins of Alex Trebek's face.
Volunteer
We need all the help we can get. We're looking for a bunch of jolly volunteers for Up Here 5 that runs August 16-18, 2019! We need ticket scanners, dome builders, cheerleaders, screw drillers, beer pourers, street sweepers, merch sellers, van drivers, wall preppers, secret keepers, veggie cutters, random runners, poster pushers, urban dreamers and art lovers.
Host an artist
bil·let (bĭl′ĭt) noun: accommodation, especially for a Up Here artists, in civilian lodgings. Got a comfy and cool place for muralists, bands and artists to crash leading up to and during Up Here? Yes!
Complete the form and we'll be in touch.
Get weird in Sudbury.
Sudbury is a weird and wonderful place. We've teamed up with hotels around the Nickel City to help you take it all in.
Get all nice and comfy
If you mention Up Here when you call to reserve your room, these hotels will give you a special rate. Jump on the bed for us (just don't tell 'em we told you it was ok).
Quality Inn
$97 + applicable taxes, per night
705-675-1273
Travelway Inn
$126.99 + applicable taxes, per night
705-522-1122
Best Western
$115.99 + applicable taxes, per night
705-673 7801
Residence Inn & Conference Centre - Résidence Boréal
$79 + applicable taxes, per night
705-560-6673 x. 15000
Residence Inn & Conference Centre - Cambrian Residence
$79 + applicable taxes, per night
705-566-8101 x. 7583
Super 8
$95.99 + applicable taxes, per night
705-522-7600
Canadas Best Value Inn
$78 - $83 + applicable taxes, per night
1-800-787-4008
Stay a little while
You're obviously coming to Sudbury just for us. But if you do decide to show up earlier or stay a little later after the festival, there's tons of cool things to do in the Nickel.
Go cliff diving at Silver Lake, or go win meat at Porketta Bingo, go play with the porcupine at Science North or go take that mandatory photo in front of that big chunk of change.
Want to partner up?
It's never too late.
A laboratory for the creation and presentation of new works of art

A town transformed into a boutique festival

The live creation of large scale murals

An authentic experience on a human scale

An immersive urban adventure distinct from traditional festivals

Over 60 emerging artists from here and beyond

10,000 attendees

An intimate multi-venue experience

Pop-up concerts in surprising locations

A generous and passionate community