Up Here 4 reveals their full musical and mural programming
Presented by the Fortin Foundation, Sudbury's growing urban art and music festival is back for its fourth edition from August 17 to 19 in Downtown Sudbury.

Guided by the radiant light of Up Here's signature 30-foot geodesic dome, festival-goers will experience three days of performances by over 40 established and emerging acts; the live creation of murals that leave a lasting mark on the city; art installations by local and imported artists; and many more surprises along the way.
Six New Murals
Up Here 4 will spawn the creation of five new murals by some of Canada's most prolific muralists including the kaleidoscopic creatures of BirdO, the optimistic daydreams of PA System, the trippy word-art of Ben Johnston, as well as local artists Mariana Lafrance, and Johanna Westby. Since its foundation, Up Here has curated and created over 24 new murals in and around downtown Sudbury.
Three nights of spellbinding performances at the Grand Theatre
Up Here is once again curating an ambitious musical program that maintains the event's signature sense of curiosity and discovery. The festival will extend into Sunday night this year to accommodate the over 40 up-and-coming artists who will be performing all around downtown Sudbury in existing and alternative venues alike.
Venetian Snares x Daniel Lanois
Up Here will kick off with the only Canadian appearance this year of a brand new collaboration between internationally acclaimed electronic musician Venetian Snares and the Grammy-winning super-producer and lap steel guitar virtuoso Daniel Lanois known collaborations with Bob Dylan, Brian Eno, U2, Emmylou Harris, and Neil Young. The result is one of the most captivating and unique musical collaborations ever to come out of Canada. Venetian Snares x Daniel Lanois is presented on Friday, August 17 in collaboration with La Slague.
Patrick Watson
With what is sure to be Up Here's most talked-about presentation yet, internationally acclaimed Patrick Watson will take the stage at the historic Grand Theatre on Saturday, August 18 to deliver a rare live performance described as "engrossing and ethereal." The Polaris Prize winner is one of the indie world's most sought-after acts. Genre-bending music, beautifully layered harmonies and mesmerizing staging are Watson's trademarks. This will be his first time in northern Ontario.
Charlotte Day Wilson
Charlotte Day Wilson will be headlining the newly-added Sunday night show at the Grand Theatre giving Sudbury a chance to say we saw her in her rise to R&B superstardom. Her minimalist approach leaves nothing to be desired, conveying a seasoned confidence and a cunning take on the decades-old genre.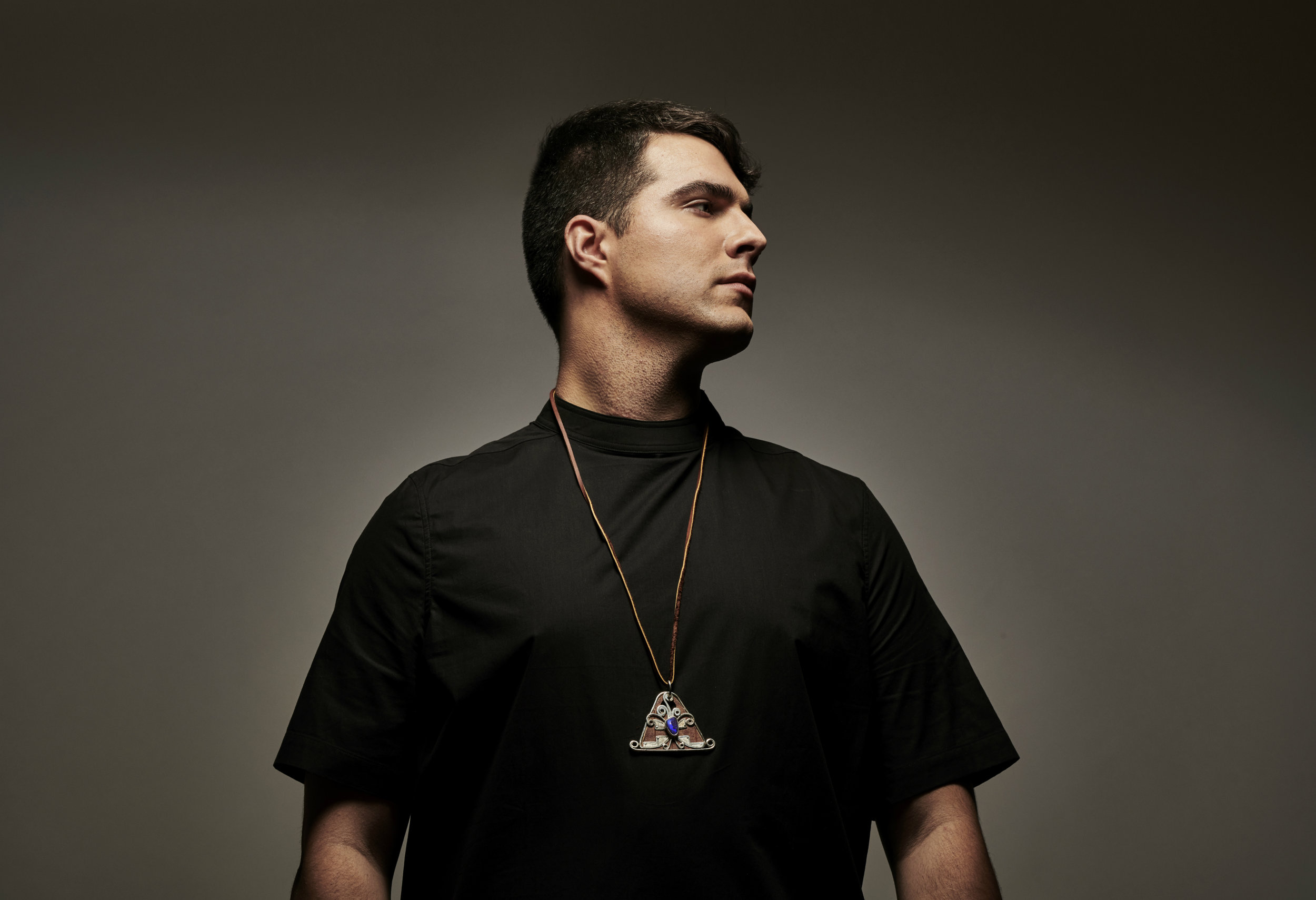 Over 40 Shows By Emerging Artists
From punk to funk via electronic and hip-hop, Up Here 4's programming features some of the country's best emerging acts. Some of the highlights include the electronica multi-instrumentalist Geoffroy, the progressive hip-hop group The Sorority, the party-inducing Random Recipe, the post-rock legend Efrim Manuel Menuck (Godspeed You! Black Emperor, Thee Silver Mt. Zion Memorial Orchestra), the Wolastoqiyik-language sustainer Jeremy Dutcher, the '80s punk new-wave prodigy Chandra, the rap-queb feminist Donzelle, the monochromatic electropop of Debbie Tebbs, the adventurous folk-pop of McLean, the moody electro pop makers The Blood and Glass Quartet, the rose-scented trashpop of NYSSA, the high-waisted pants rock of Mauno, the world music inspired dance bangers of Korea Town Acid, the electro-folk of Joanne Pollock, the modpunk hooligans Tommy and the Commies, the garage-punk of Priors, the spastic TV Freaks, the stormy punk of Québec City's VICTIME, the audio-visual trio Versa, the doom-metal cellist Alder & Ash, the dark and nauseating Kommissars, the fast-food fueled rock and roll of White Hot, the late-night cable rock of Bleu Nuit, the merry-go-round pop of Boyhood, medical anomalies Skin Condition, and the adorable existentialism of Ghost Cat.
The RBC Northern Series is back this year offering free concerts by emerging musicians from Northern Ontario in small downtown venues between 5 and 7 p.m. Artists include Ocean City Defender, Melody McKiver, Evan Redsky, Emily Kohne, Martine, and more to come.

The pop-up concerts have quickly become part of the festival's nature and there will be many more this year thanks to the support of Exclaim! Magazine. Festival-goers will want to download the official Up Here app to make sure they don't miss out on spontaneous shows on rooftops, underground chambers, and other unexpected locations.
Up Here 4's poster artwork was created by Kristian Bauthus, an illustrator, and occasional graphic designer, originally from Blind River and living and working out of Toronto. Influenced by the wilderness of his former Northern Ontario home, as well as street art, Gustav Klimt, and mid-century illustration, Kristian creates illustrations with a focus on colour, texture, and a slightly bent sense of humour.
Power Up Project
Up Here is continuing its partnership with Greater Sudbury Utilities this year to paint electrical utility boxes within the downtown core. In total, the Power Up Project will give canvasses to six local artists. The local artists invited by Up Here are Kelly Barbosa, Sarah Blondin, Sarah Dempsey, Lindsay Levesque, Haley Cassio, and Oozerton.
Passports & Tickets Available Now
Early bird passports have already sold out and regular passports are available at UpHere.com for only $100. Individual tickets are now available.
Community Support
Up Here has been able to thrive with the support of countless community organisations and businesses. A special thanks to the Fortin Foundation, Downtown Sudbury, Barrydowne Paint, Equipment World, Greater Sudbury Utilities, La Slague du Carrefour francophone, the Ontario Arts Council, Ontario Tourism, the Ontario Media Development Corporation, the City of Greater Sudbury, Sudbury Tourism, FACTOR, SOCAN Foundation, McEwen School of Architecture, Laurentian University, Copy Copy Printing, Galerie du Nouvel-Ontario, Downtown Sudbury Art Crawl, Radio-Canada, Exclaim!, CKLU 96.7 FM, Baron Mag, A.Side, Stack Brewing, Studio123, Vianet, and many more. To partner up with Up Here, visit UpHere.com.